By Margaret Harding McGill, NTIA
At first, Tonya Felsinger felt apprehensive about the prospect of becoming a fiber technician.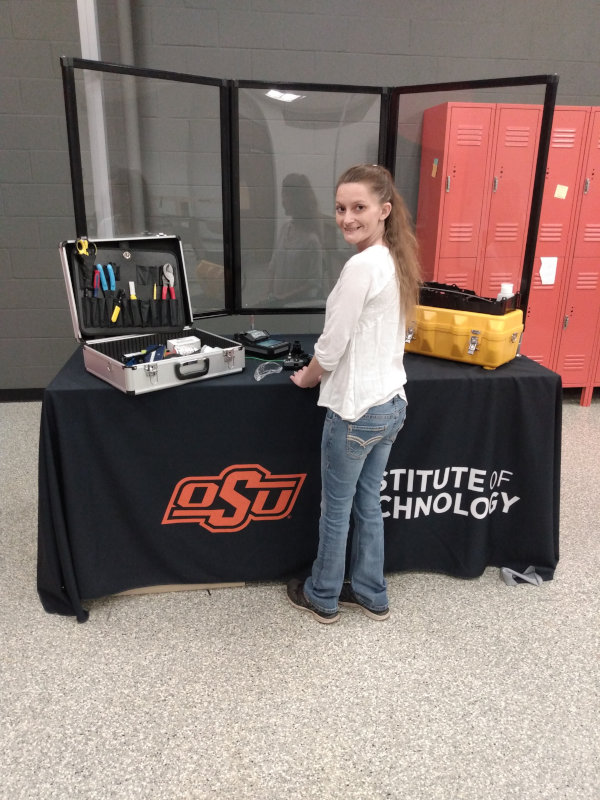 But once she learned it's a male-dominated field, her nerves gave way to determination.
"That really made me want to go for it," Felsinger, 36, of Okmulgee, Okla., said. "We need more women out there in the field. We need more women in machine shops - we need more women just doing these kinds of jobs."
Felsinger is a mother and grandmother who spent more than half her life working in the food service industry. She obtained her GED a few years ago, and her GED teacher and an administrator at Oklahoma State University Institute of Technology (OSUIT) encouraged her to try the school's new fiber technician training course.
Felsinger had never heard of fiber before, but now she's learning about splicing and is eager to pursue a career in the field.
"The fact is, I have to stay busy and I have to work with my hands," she said. "This is going to give me the opportunity to do that. And I've always been intrigued by learning how stuff works."
The OSUIT class is funded in part by a grant from the Connecting Minority Communities Pilot Program, part of the Biden-Harris Administration's Internet for All initiative to connect everyone in America to affordable, reliable high-speed Internet service. The grant helped pay for the equipment Felsinger will use to learn how to install fiber.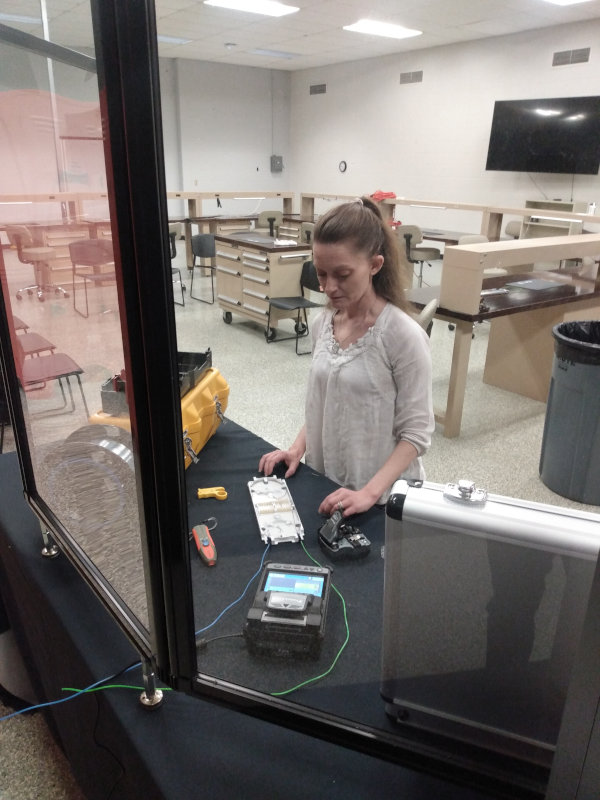 According to the Bureau of Labor Statistics, women make up less than 14% of the telecommunications equipment installation workforce. Felsinger is determined to see that change.
"I really want to learn to install it and be able to say 'I can do this,'" Felsinger said. "And hopefully show other women as well – hey we can do this."
Why Internet for All matters to me: "That is where our society is going – we email, we Google, we communicate more through the Internet. Having a faster Internet connection or having more access to the Internet just makes more sense." – Tonya Felsinger, 36, Okmulgee, Okla.