For Victoria Wilson, Internet access means earning her degree, starting a new career, and finding a new way to help others. 
Wilson, 35, is a single mom who lives in rural Okmulge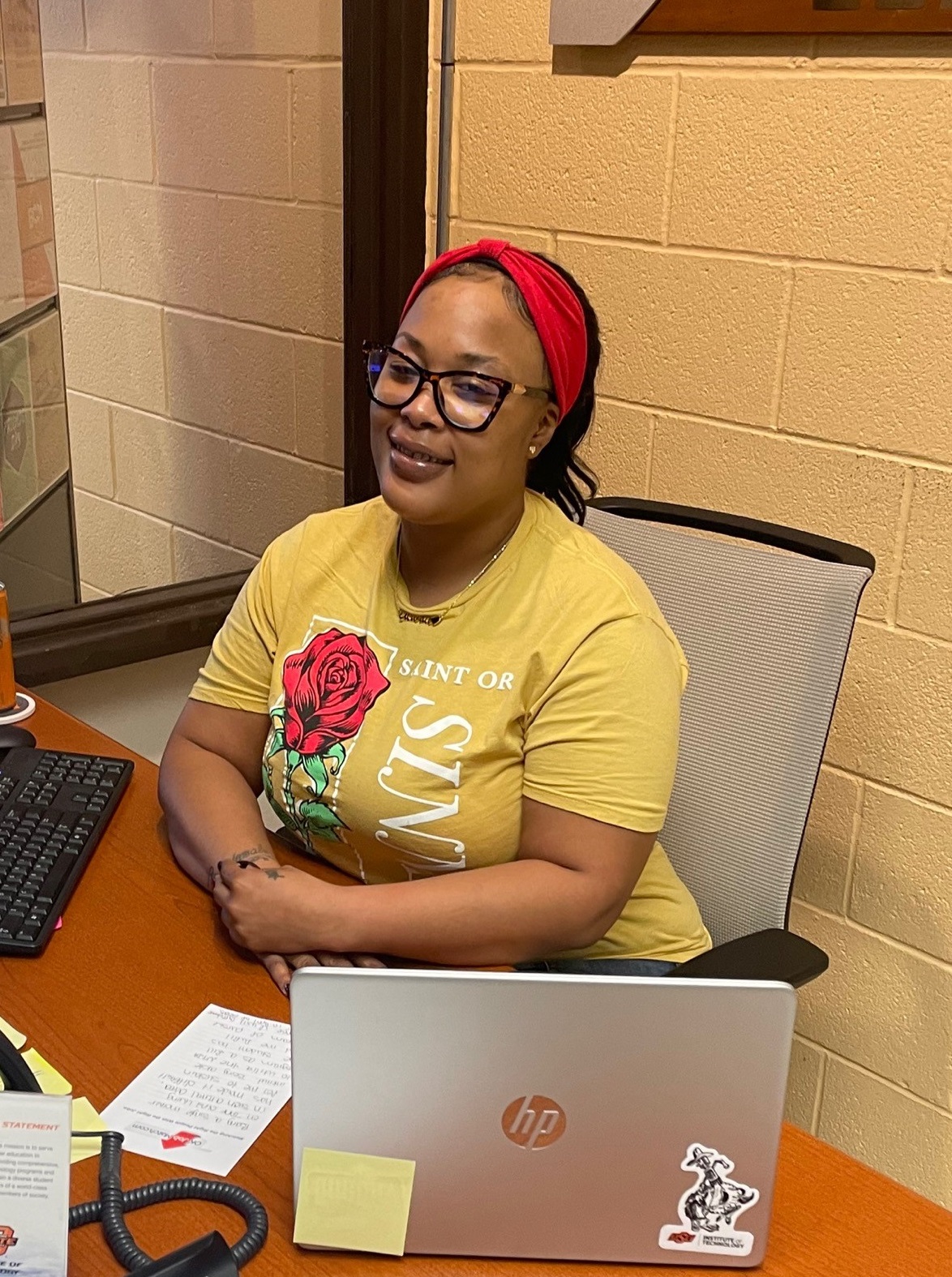 e, Okla. While there's finally an option for Internet service in her area, Wilson can't afford it.  
Instead Wilson relies on a free wireless Internet hotspot to help her attend online classes and do her homework at Oklahoma State University Institute of Technology (OSUIT). OSUIT purchased the hotspots to loan to underrepresented members of the community using a grant from NTIA's Connecting Minority Communities Pilot Program, part of the Biden-Harris Administration's Internet for All initiative. 
"Being able to utilize the NTIA hotspot as a full-time student has helped me a lot," Wilson said. "It helps me to fulfill all my duties I need to do my homework. It's helping me to graduate in April." 
Wilson attended OSUIT after a Temporary Assistance for Needy Families (TANF) program helped her decide to finish her degree. She will graduate with an Associate's degree and wants to get a job with a workforce development program. 
"I want to help people find their way, help people find jobs, and find out what they want to do," Wilson said. "I can show them how I came to find out what I want to do. I want to help people find themselves." 
Before the OSUIT wireless hotspot lending program began, Wilson relied on borrowing hotspots from the library, two weeks at a time. But that came with challenges – she doesn't have a car and had to rely on public transit to get to the library, and there were times when the library wouldn't have any hotspots to lend. 
"Having my own is better – I can go at my own pace," Wilson said. 
Why Internet for All matters to me: "Having access to the Internet is important for everybody. You can do more of your schooling, you can look for jobs, you can find things you wouldn't be able to find without the Internet. Who doesn't need the Internet?" -- Victoria Wilson, 35, Okmulgee, Okla.